Meet the Green Student Interns
The Office of Sustainability's Green Student Intern Program (GSIP) employs students during the summer, fall, and spring semesters to work on sustainability projects that benefit the students, university and community. Sustainability projects will often be related to the following operational areas: transportation, recycling/waste management, behavioral change, and outreach and event planning. Learn more about the internship program here.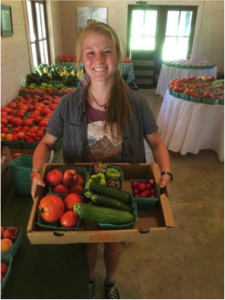 Emma Counce
Waste Reduction Coordinator
Emma is a junior biology major with a minor in environmental studies from Tupelo, Mississippi. She has worked in the native plant nursery at Strawberry Plains Audubon Center, as a farmhand at Native Son Farm, and as an intern for the Mississippi Farm to School Network. These opportunities have fueled a passion for the environment and its intricate relationship with people. As Waste Reduction Coordinator, she hopes to expand her knowledge of sustainable living and give back to the University. She has an interest in sustainable agriculture and food systems, and hopes to be able to perform field research in the future. Emma loves being outside, birding, cooking, gardening, and being with friends and family.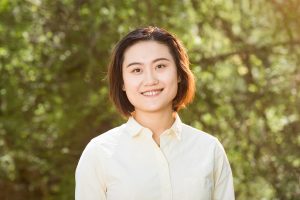 Rui Wang
Compost Manager
Rui is a second-year masters student majoring in Pharmaceutical Science. Born and raised in Beijing, her sustainability awareness began in her high school recycling program "roots and shoots" and the global environmental movement "Earth Hour" in which her favorite singer, Li Yuchun (Chris Lee), served as the ambassador of China. She met the sustainability program at Ole Miss in the bike workshop and got her first catalpa sapling during Greek Week. Later, she was actively involved in the volunteering program for sifting and Green Grove Recycling. In the future, Rui wants to pursue a career as a pharmaceutical scientist and contribute to human health. Outdoor activities, traveling, and long distance running are all ways in which she enjoys to interact with the nature. Fun Fact about Rui: Her name is pronounced like "X-ray", "Stingray", or Rey from Star Wars.
Taylor Robertson
STARS Intern, Outreach and Communications Coordinator
Taylor Robertson is senior psychology major from Batesville, Mississippi. She grew up raising cattle and gardening with her family and her passion or sustainability is rooted in her agricultural background. Taylor's interest in sustainability revolves around the human-nature connection and plans to work as a Horticultural Therapist after she graduates. Taylor loves camping, reading, and playing fetch with her cats.
Alexis Zosel
Green Week Coordinator
Alexis Zosel is a senior Communication Sciences & Disorders major with minors in Spanish and Psychology from Tupelo, MS. This will be her fourth semester interning with the Office of Sustainability, now as the Green Grove Coordinator. Alexis first discovered the Office of Sustainability during a previous Green Week, so she is so excited to now have the opportunity to facilitate the happenings of this year's Green Week! She sees Green Week as an important opportunity to really get the community and campus involved in and knowledgeable about sustainable initiatives. She has developed a passion for sustainability over the years and has volunteered her time toward various sustainable programs and events. Alexis believes in making efficient use of the resources around oneself and wishes to help Ole Miss take the steps to get there. She is also a member of the Sally McDonnell Barksdale Honors College, a peer educator for Rebels Against Sexual Assault, a Global Ambassador, and an English Clusters teacher.
Anish Bista
Data Collection and Analysis Intern
Anish is a sophomore at Ole Miss, majoring in Mechanical Engineering and minoring in Computer Science. He is an international student from Chitwan, Nepal who loves traveling and meeting new people. Anish grew up helping his parents in their kitchen garden, making compost and taking care of flowers, vegetables, and fruits in his kitchen garden. Spending his childhood in the crop fields and vegetable gardens, Anish developed an interest in sustainability and environment conservation, and he looks forward to learning more about them and implementing them in his own life. His academic and career interests fall in the field of mechanical engineering, mechatronics, sustainable energy research, and manufacturing of sustainable automotive and aerospace devices. In his, spare time, Anish loves hiking, cycling, playing soccer and listening to music and podcasts. He is also an Undergraduate Research Assistant in the Department of Mechanical Engineering and Vice President of Ole Miss Robotics Club.