Meet the Office of Sustainability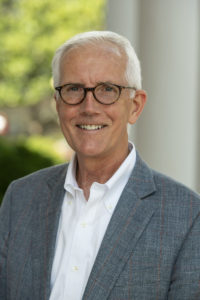 Ian Banner, Director
In 2005, Ian was appointed Director of Facilities Planning and retains the position of University Architect, and Director of Sustainability. He holds a B.A. in Architecture from Plymouth University, a Master in Philosophy from the University of Cambridge, and is a member of the American Institute of Architects. Ian was born in England and came to the United States in 1984.  He has professional and teaching experience, having been in private practice with Shafer/Banner Architects from 1987 to 2002 and with the School of Architecture at Mississippi State University from 1987 to 1994.  He received tenure and the position of Associate Professor in 1994.
Ian's areas of architectural expertise are in energy-efficient design and construction, daylighting, passive systems such as thermal buoyancy "stack-effect" ventilation, and the environmental impact of building materials selection.  He has written on architecture and the environment, indigenous houses in the Appalachians, natural lighting in overcast and clear sky regions, and humidity and ventilation of medieval buildings in northern Europe.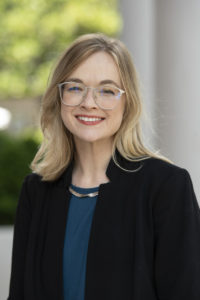 Kendall McDonald, Associate Director
Kendall joined the University of Mississippi in 2015 and was appointed Associate Director of the Office of Sustainability in 2020. She has a Bachelor of Arts in Public Policy and graduate studies in social work. Her interests are in the human dynamics that comprise organizations, and how to design resilient human systems on a changing planet. In 2015, Kendall was recognized by the Udall Foundation for environmental leadership.
She is a homegrown Mississippi native, with roots in Oxford and the Mississippi Gulf Coast. Beyond her work, Kendall spends most of her time fixing up a uniquely storied 1830s home in Holly Springs, Mississippi with her husband, making pottery, and cleaning up after her dog, Ophelia.
Kathryn Kidd, Project Manager
In the Summer of 2021, Kathryn Kidd joined the UM Office of Sustainability as the Project Manager. She holds a Master of Science in Natural Resources with an emphasis in the Human Dimensions of Natural Resources and a Bachelor of Arts in Environmental Studies from the University of Missouri-Columbia. Before her role here, she had four years of professional experience working at the University of Missouri Sustainability Office. She also was the first teaching assistant for the development of an introductory sustainability course in its first and second offering at the University of Missouri. Her master's thesis dissertation researched sustainable water resource management practices on the Yellowstone River in Montana. Kathryn is very passionate about sustainability education and outreach in higher education. In her free time, Kathryn enjoys exploring the Mississippi wilderness, keeping in touch with her family, and hanging out at the Oxford Community Market.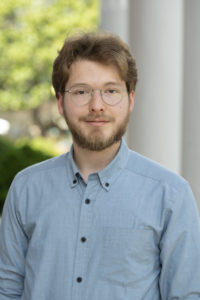 Nichalus Vali, Office of Sustainability Graduate Assistant
Nich is a graduate student in the M.A. Philosophy program at Ole Miss. He has interned and volunteered with the Delta Health Alliance in Leland, MS to promote literacy and academic achievement via STEM lessons and enrichment activities with 1st – 5th grade Leland Elementary students as a part of the Deer Creek Promise Community's mission to revitalize historically underprivileged communities in Washington county. He has also served the public as a Deputy Criminal Clerk at the Desoto County Justice Court, where he worked to promote the highest levels of quality and access to court services to defendants, attorneys, law enforcement, and other interested parties. Nich's interest in sustainability is derived from an aesthetic and recreational interest in natural spaces and an ethical imperative to understand and reinforce the value relationships between the environment and human systems reliant upon it to bring well-being to individuals and their communities. His goal is to complete his master's program in Philosophy, focusing on the relationship between environmental ethics, politics, and justice. Ultimately, he intends to earn a J.D. and center on sustainability in a future legal career. Outside of school, he enjoys hunting, target shooting, and trying plant-based food alternatives.
Spring 2023 Green Student Interns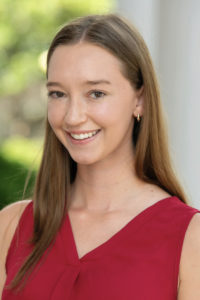 Taylor Cox, Volunteer Appreciation Intern
Taylor is a senior from Las Vegas, NV, double majoring in management and economics and minoring in environmental studies and biology. Taylor is a three-time returning intern. This semester she is transitioning her work as our Campus Relations intern in the spring and fall of 2022 to focus on growing our volunteer community. Coming to Ole Miss, she knew she wanted to incorporate environmental and sustainability topics into her education toward a business degree. Since then, she has become more involved in organizations that promote sustainability on campus and has also worked to be more active in business-related organizations. She combined her knowledge in both areas when she completed an internship with a nonprofit organization dedicated to ocean sustainability and education as one of their business and development interns. Following graduation, Taylor hopes to continue combining her business and environmental work background as a sustainability consultant to help companies engage in more environmentally friendly practices. Outside of work and school, she enjoys hiking, reading, and cooking.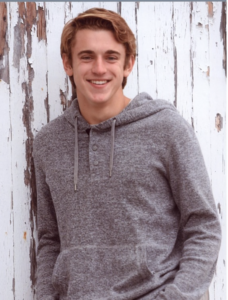 Cody Poskin, Green Thumb Intern
Cody is a Senior from Saint Louis Missouri, double majoring in finance and risk management while also minoring in entrepreneurship and political science. He works closely with the office of sustainability to enhance the Compost Collective program, as well as oversee the UM Campus Garden program. Growing up in the midwest, Cody developed a passion for farming and the outdoors from a young age. He enjoys experimenting with different methods of horticulture and types of crops to develop optimal growing conditions. He has spent countless days kayaking and hiking, most recently completing the five-hundred-mile Colorado Trail in the summer of 2022. Cody's passion for sustainability stems from his exposure to commercial farming and its detrimental impact on our environment. Today, Cody is raising crops using hydroponic methods, with the hopes of starting an organic orchard after graduating. When he is not gardening or hiking, Cody enjoys running, hunting, cooking, water sports, and spending time with his family.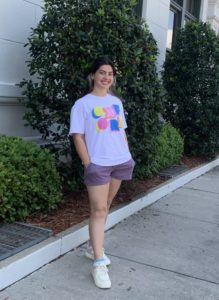 Hailey Smith, Earth Month Intern
Hailey Smith is a freshman from Long Beach, MS, double majoring in biology and anthropology. Hailey will be working tirelessly this semester to provide sustainable programming throughout the entire month of April, in the office's first attempt to grow our Green Week celebration into an Earth Month celebration. Growing up on the Gulf Coast, Hailey has developed a passion for protecting the environment after seeing firsthand how important it is to practice sustainability and environmental consciousness. Before arriving at Ole Miss, Hailey was active in her local environmental protection club by participating in recycling sorting, beach clean-ups, and tree-planting events. Now, Hailey continues these eco-friendly extracurriculars by advocating for better personal consumption on her blog, volunteering with the UM Campus Garden, and being a member of the UM Environmental Coalition. Additionally, Hailey is a member of the Honors College, the UM Anthropology Club, Hand Band, and SEEDS. In her free time, Hailey enjoys cooking, riding her bike, and learning new languages.
Mateos Lozano, Compost Collective Auxiliary Staff
Mateos Lozano is a sophomore from Salinas, California majoring in Public Policy Leadership. He works with other staff to support the Compost Collective Program during his first semester working with the Office of Sustainability. Naturally an indoor person, Mateos gained a passion for sustainability and climate advocacy through the school strikes for climate movement, a high school environmental club, and volunteering for environmentally conscious statewide election campaigns. Now Mateos hopes to continue and expand his experiences in environmental extracurriculars and aspires to do work in environmental law (plaintiff-side). In his free time, he enjoys playing action-adventures/FPS games, walking his dog, and reading manga and political literature. Mateos is also a member of the Sally McDonnell Barksdale Honors College, active in Mock Trial, and an active member in both the Warren Debate Union and the UM Environmental Coalition.