Ole Miss Recycling Guide
Updated February 2019*
About the author and editor:
Megan Stubbs is a senior at the University of Mississippi pursuing a B.A. in biology with minors in chemistry and Spanish. She joined the Office of Sustainability as an Eco Rep Leader in Fall 2017 with the intent of learning more about sustainability and implementing it in her everyday life. She is an advocate for recycling, composting, and other ways of living sustainably on and off campus. During her internship as the Recycling and Waste Reduction intern for Fall 2018, Megan drafted and finalized the Ole Miss Recycling Guide with the hopes of providing a helpful and informative resource for recycling in the Oxford-University area. In her free time, Megan enjoys walks in Lamar Park, playing soccer, and curling up with a good book and cup of tea.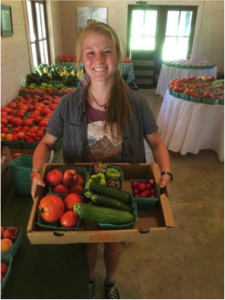 Emma Counce is a senior biology major with a minor in environmental studies from Tupelo, Mississippi and the editor of this resource. She has worked in the native plant nursery at Strawberry Plains Audubon Center, as a farmhand at Native Son Farm, and as an intern for the Mississippi Farm to School Network. These opportunities have fueled a passion for the environment and its intricate relationship with people. As Waste Reduction Coordinator, she hopes to expand her knowledge of sustainable living and give back to the University. Emma worked to edit the Ole Miss Recycling Guide in the Spring of 2019. She has an interest in sustainable agriculture and food systems, and hopes to be able to perform field research in the future. Emma loves being outside, birding, cooking, gardening, and being with friends and family.
*Please note that the Ole Miss Recycling Guide is updated as often as is feasible. If you have corrections, additions or questions, e-mail green@olemiss.edu.